It's all started when Kanye West hints about his upcoming collaborations with snapshot of his browser but later Deadmau5 spotted a browser tab was actually from illegal download site. Deadmau5 calling him a d*ck after finding out Kanye apparently pirating software.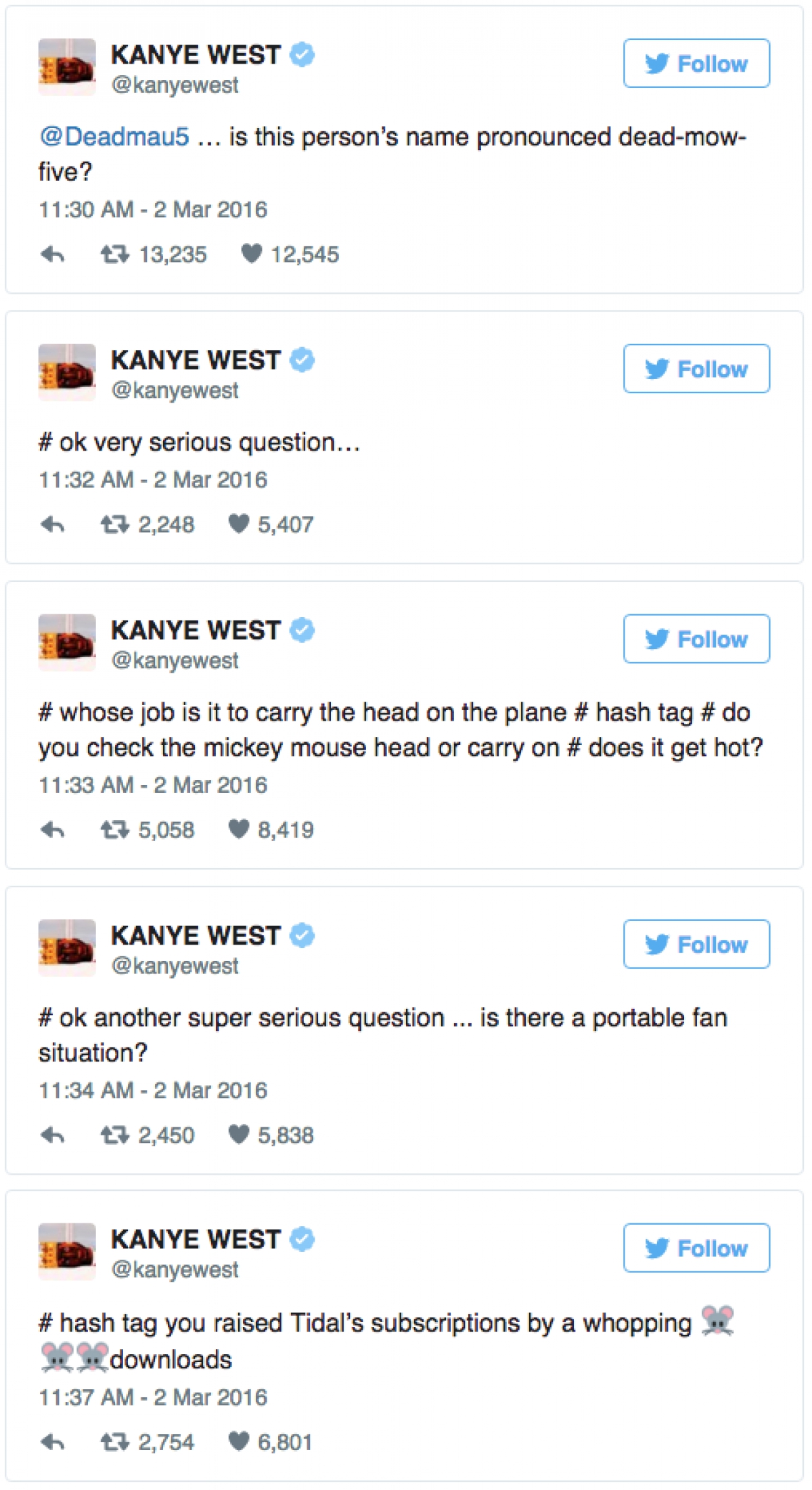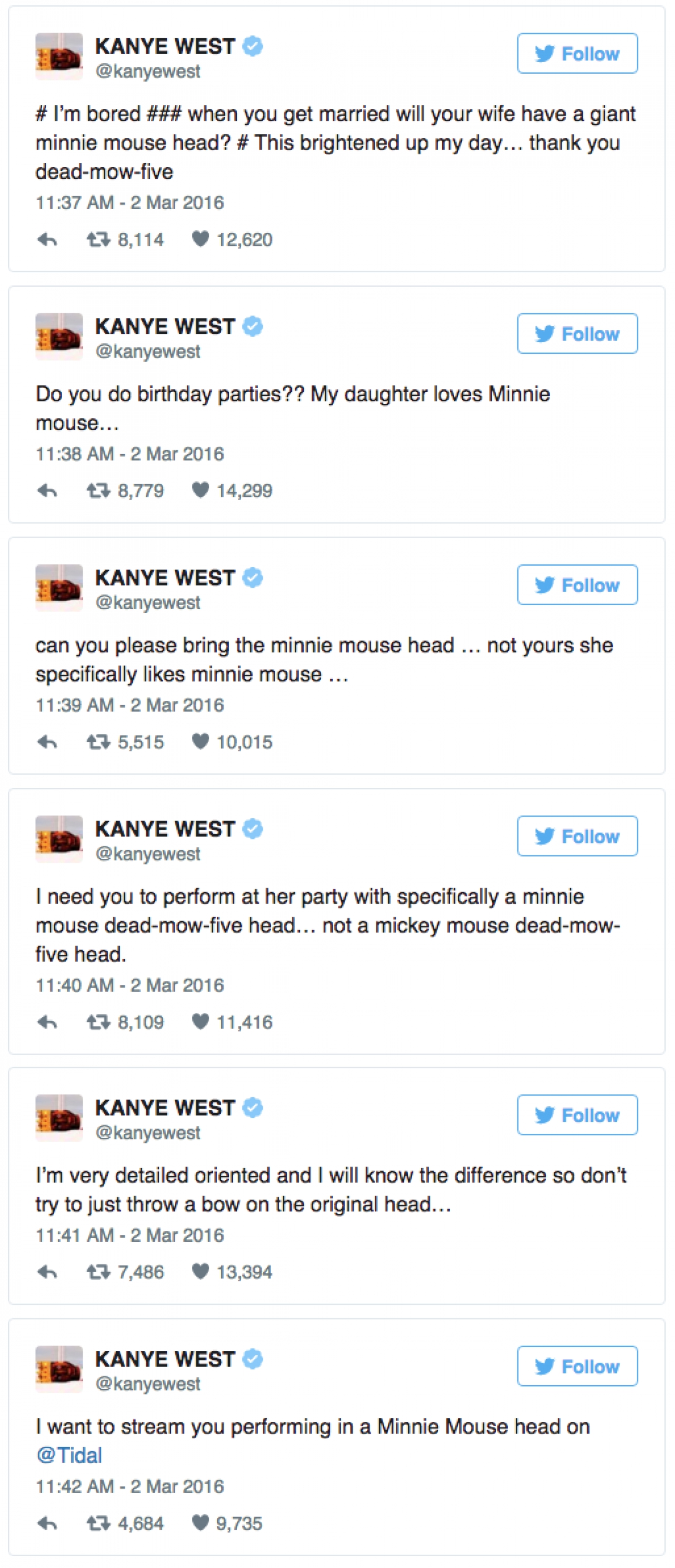 Imma let you finish…. But you should probably be saving the money for a 4th grade education. https://t.co/1yqBoIg1Z1

— dead mow cinco (@deadmau5) March 2, 2016
Deadmau5 retaliate.
Related Posts