Nightclub City is one of the game available in Facebook, where you can build your own club, and decorate it with luxury items to increase the reputation of your club, spin on the DJ decks, and sell drinks on the bar. You can also invite celebrities to your club to increase your club popularity so that more people in the game will come and visit and buy more drinks from the bars. When your level increased, your club will get larger and larger.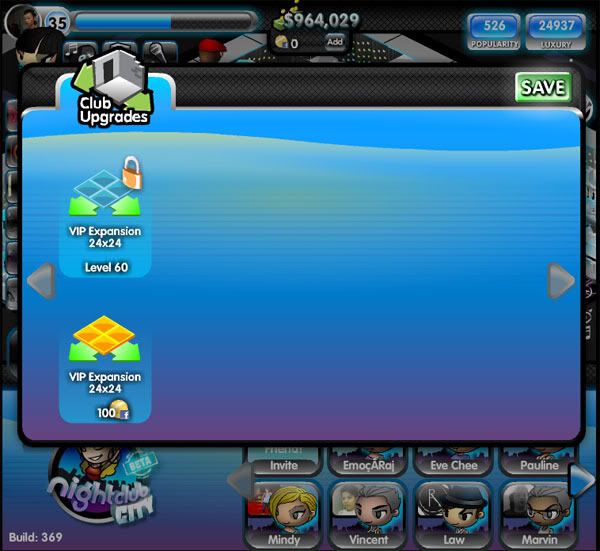 With the new club upgrade and expansion option, you can increase the size of how big you want your club to be but that need the Facebook Coin, where you got to pay for it. 🙁 Too bad.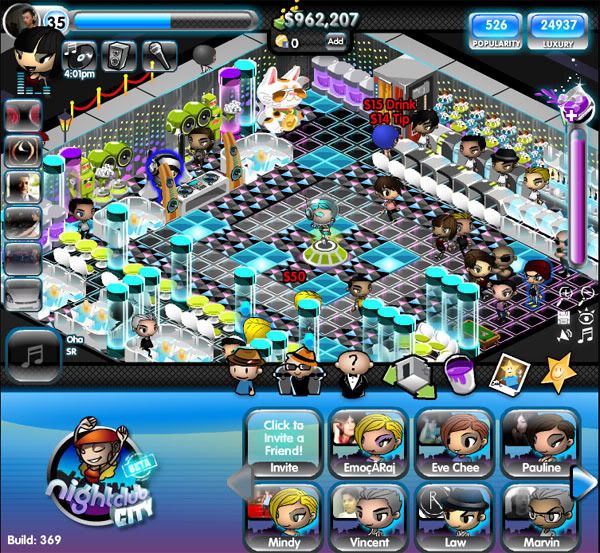 My level now in Nightclub City is level 35, and i got to wait until level 60 for the next club upgrade? WHAT? that's really a long way to go. Let's see what happen at level 36, as the club will upgrade itself every 2 levels before this.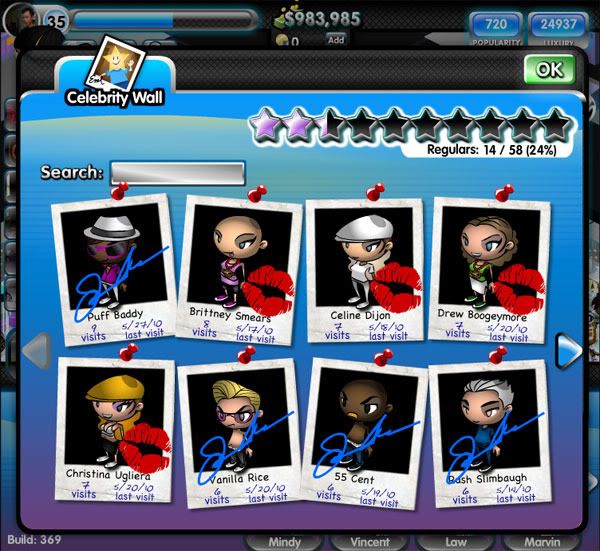 Invite celebrities to your club, their names sounds funny.. hahaha. 55 Cents, Celine Dijon, LOL. Never mind with the names. Just let them buy drinks, and keep hitting on the 'BassDrop' button. They'll spend more money on the bars! If each of the celebrity invited to your club for 3 times, they'll automatically become your regular customers. LOL! You can know this by clicking on the 'Celebrity Wall'. Once they came to your club for 3 times, their photos will get an autograph or kisses sign like the picture below
Related Posts